the folks at k-mart were very kind enough to send me some pieces from the LYS collection to review, and i've tried them all on. here are two of the pieces that i tried:
they also sent a 3rd piece, but it really, really didn't fit. the LYS line is definitely for women with an ample bosom. it's not for us plus-size fashionistas who are a C-cup or smaller because there is just WAY too much fabric up there for some of the pieces to even make any sense for us. i did come up with a quick fix by using some sticky fashion tape. so if you just LOVE one of these pieces and must have it, then sticky tape will be your friend!
i LOVE the shorts that they sent. there's plenty of room in the crotchal area, which, when you're plus-size can very often be a challenge. no one wants to be walking around with weird things going on with the leg of their shorts. these are really comfy, and i love the sparkly gold band on the waist.
this is the dress that i was not long enough for in the top: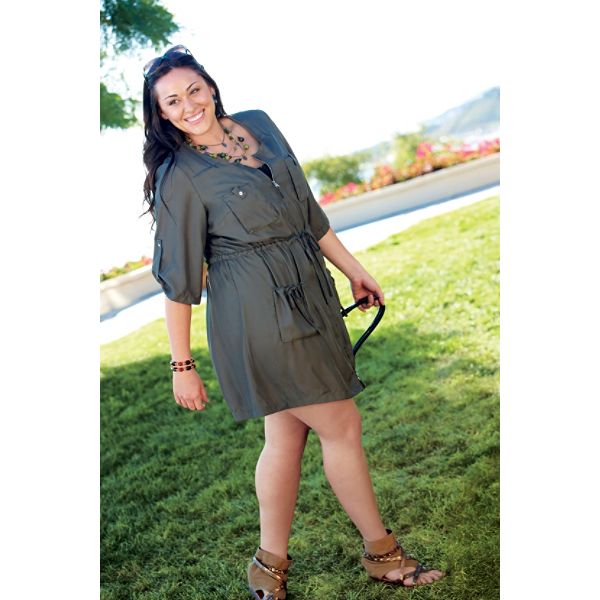 score the super adorable romper here: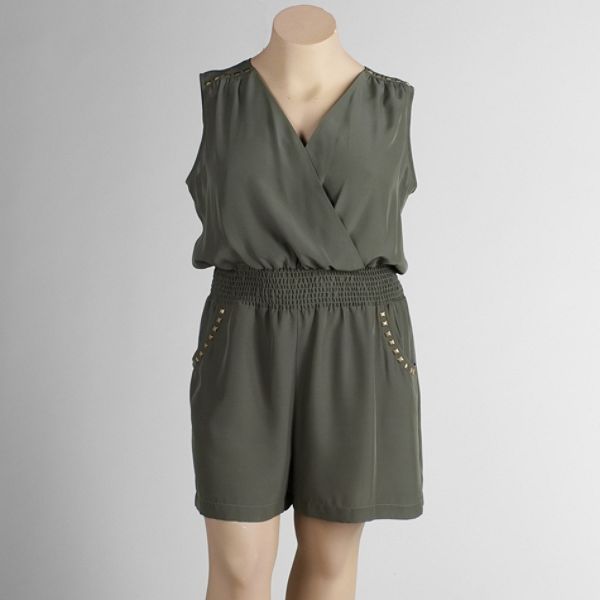 and the shorts here: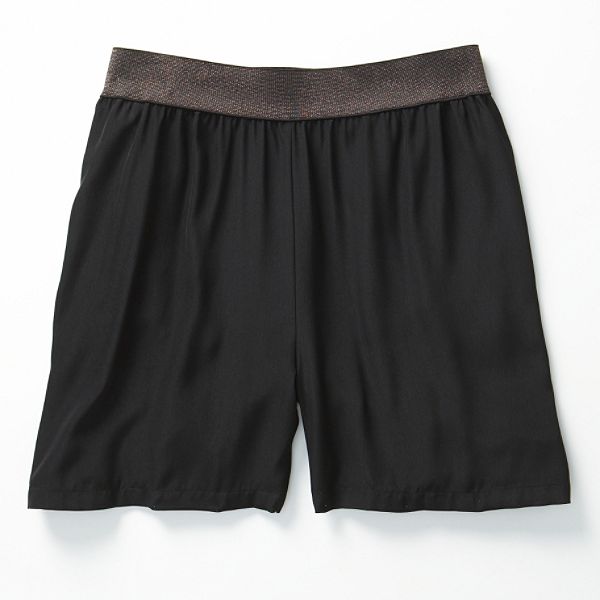 all in all, i totally and completely respect what kmart is trying to do here. so mucho kudos to them for creating pieces that are super stylish for plus-sizes. it just so happens that their fit model is proportioned much differently from me, which happens sometimes!
 again, the shorts were awesome. regular rotations in my wardrobe for sure.
xoxo
nettaP
[email_link]