ladies! fall is definitely here for some and seriously peeking around the corner for others. i just checked the forecast for the next 7 days and low low 70′s/high 60′s here we come! i'm officially ready for boot weather and for upper lip sweat weather to get OUTTA HERE.
with all that being said, lane bryant was kind enough to send your girl some jackets to try out for fall! so, i'll be showing them off in a video on coco perez in the next few days (keep your eye peeled for that!). in the meantime, i wanted to give you a look at what lane bryant has on offer in this department. i'm so excited to share with you that there are some fly options.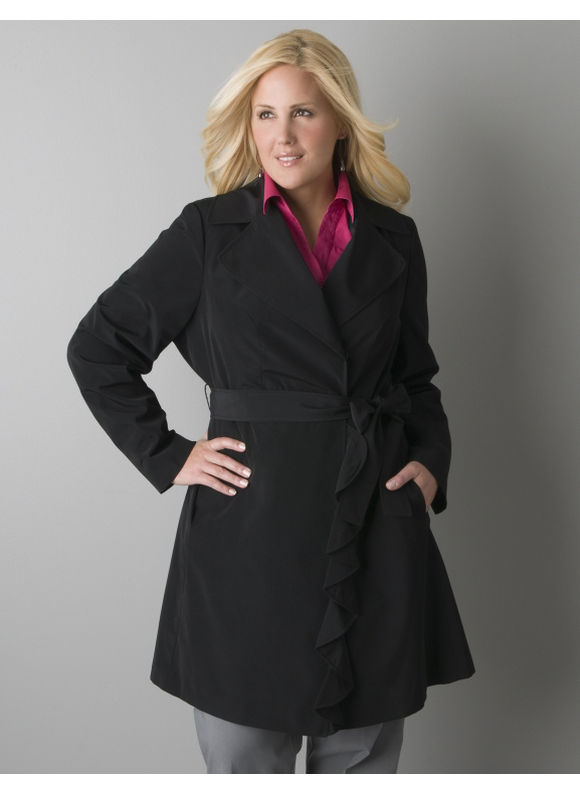 this is their take on the trench coat this time around. i'm excited to see that ruffle!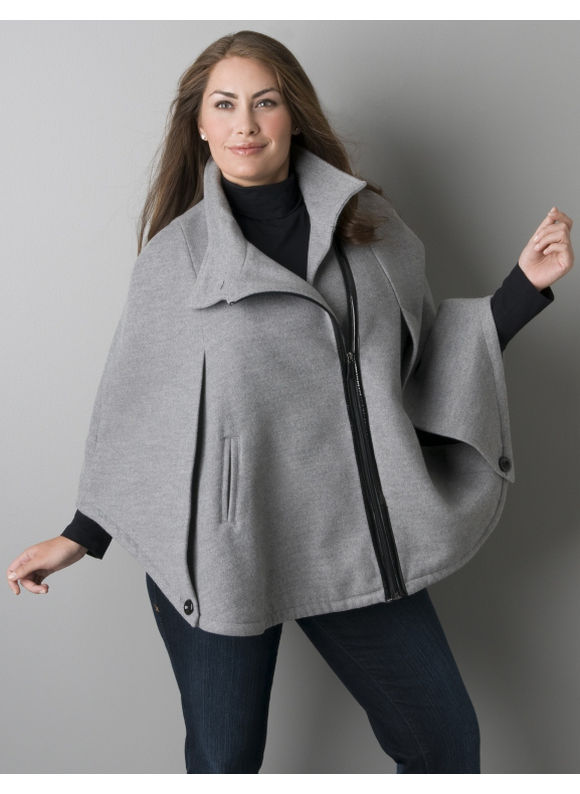 this is what they're calling the asymmetric zipper cape. i'm calling it super duper fly. i'm so glad that lane bryant has caught onto the cape trend (which totally started last year, IMO, so they're a little late to the game), but like i said, i'm glad to see them in it. i really like the material of this cape, too. can't wait to show this one to you on ME.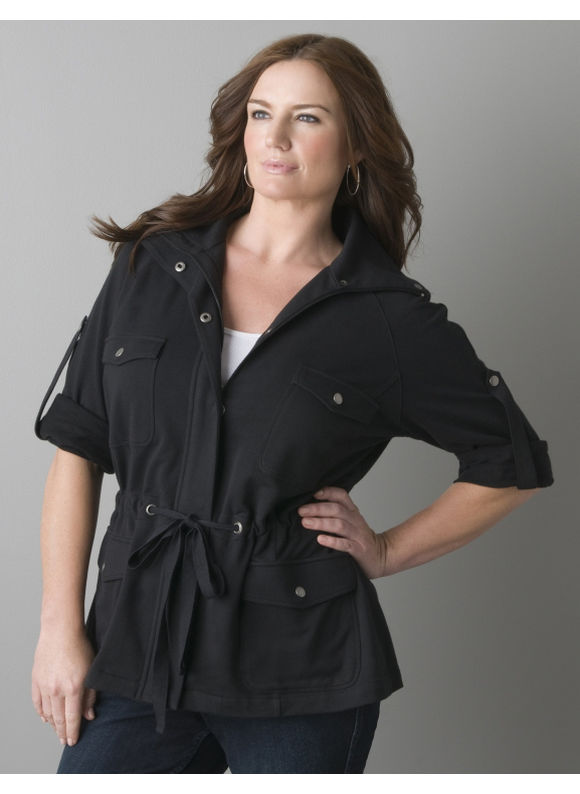 the terry anorak jacket is going to be one of those pieces that's perfect for running around on the weekend. mmhm. just throw it on over a nice white tee and some dark wash jeans with some cute flats and a little necklace and cuff. yes ma'am!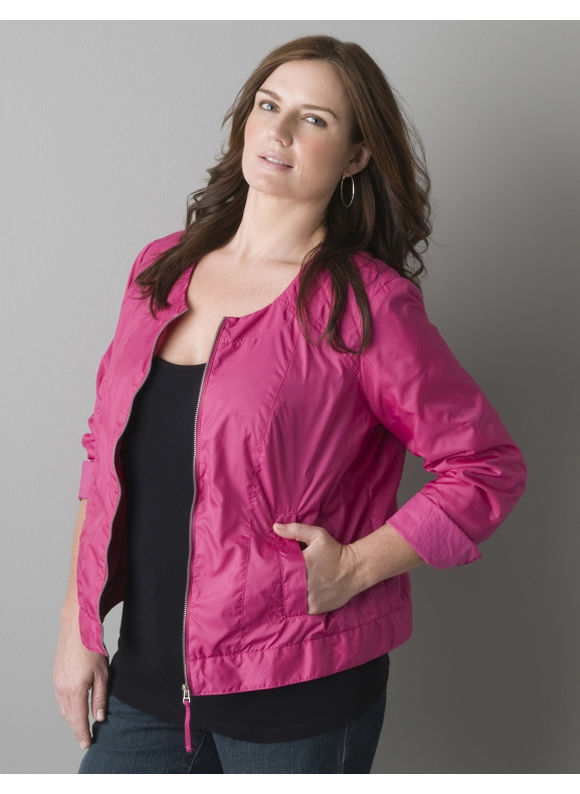 HOLD THE PHONE. lane bryant made a PINK jacket in a moto style?! i wish this had been amongst the jackets they sent me to try on for you because your girl has always wanted a pink jacket. alas … we weren't meant to be together this time around. maybe this one's for you though?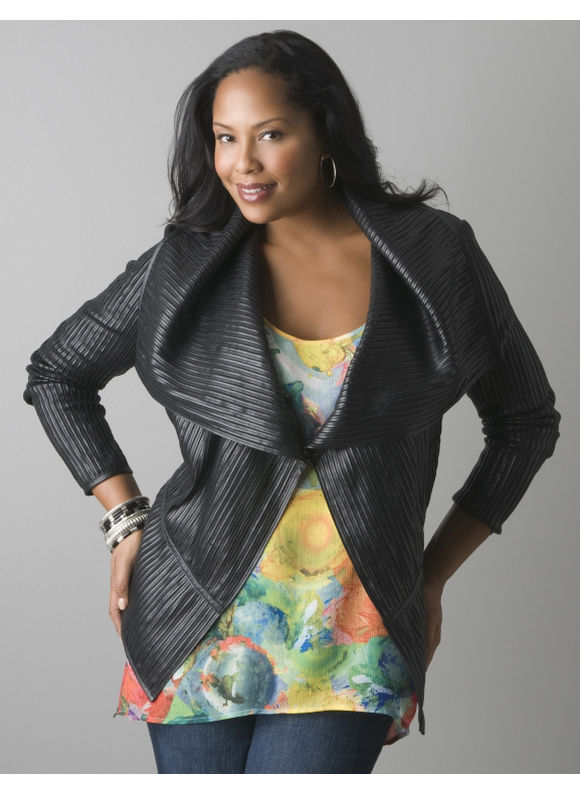 now, i'm sorry to hit you over the head with fly 2 pictures in a row, but you're really getting to the meat of this post. you can tell even by looking at the model's face in this photo that she knows this jacket is fly, i know it's fly, and you know it's gonna look fly on you. i'm SUPER stoked that lane bryant did send this one for me to try on.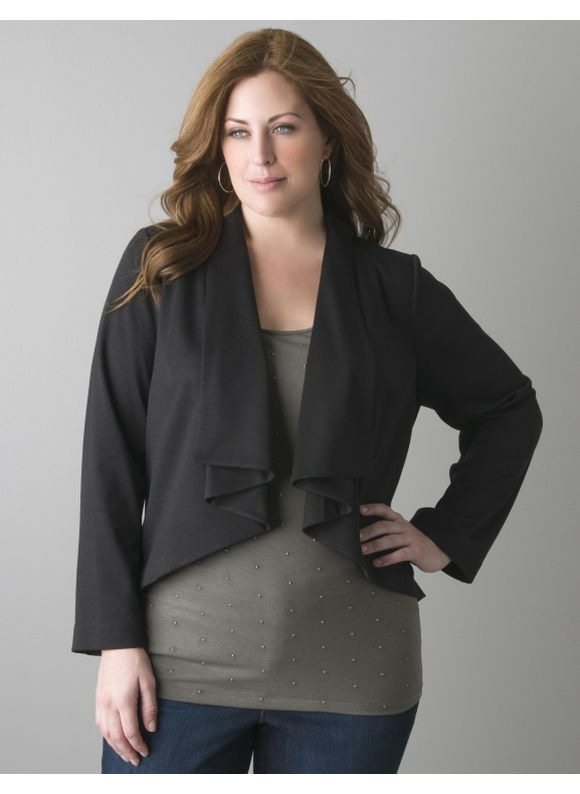 i like this ponte knit flyaway jacket, too. this could work as your "office jacket" for all your corporate ladies who work at an office that gets ridiculously cold. even when it's cold outside they have the a/c blasting! i see you!
ok so, i know, right? i was surprised to not see the same ol' jacket again that we've seen every year from the large plus size retailers. way to push your boundaries lane bryant – let's see some more of this please! remember – the video with me trying on some of these jackets will be coming soon on coco perez. you can see all the videos from past coco perez episodes here on the blog in the style section.
talk to you soon ladies!
xoxo
nettaP
[email_link]