i'm not sure that any of the #prabalfortarget items will fit me because, like most everything that target does in collaboration with big name designers, it doesn't come in plus size. i still think the looks from the #prabalfortarget collection are lovely, and i'll probably still be found at a target somewhere trying a lot of them on. because damn the size on the label! who knows if it'll fit or not. that being said, i thought i'd share my favorite looks from the collection here. if you shop the prabal gurung for target collection and spend more than $50, you get free shipping.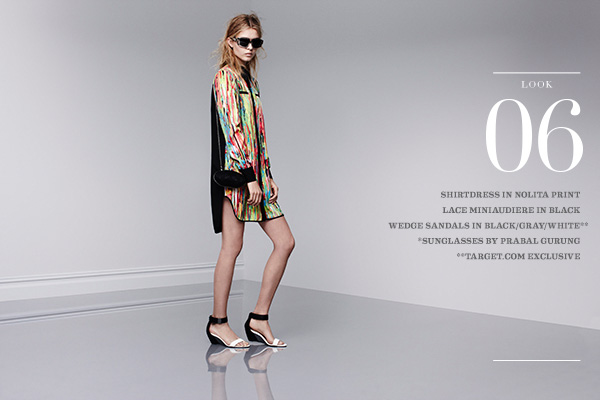 the shirt dress is one of my all-time faves. i would style this maybe with a belt, definitely with pants or leggings, and a pair of boots.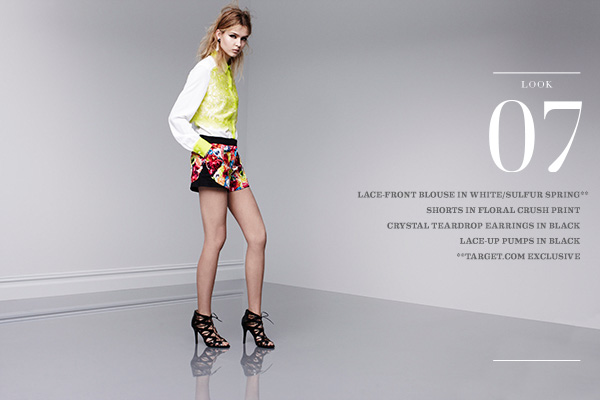 i'm gonna need a better close-up look at this shirt to evaluate whether or not it's going to work for me, but it's something different that i would love to have in my wardrobe for layering purposes. and those shorts. i'm not going to hold my breath that those will fit me, but i love a floral short. i don't know why. maybe i just want everyone to think i'm carrying around a bouquet in my lower half.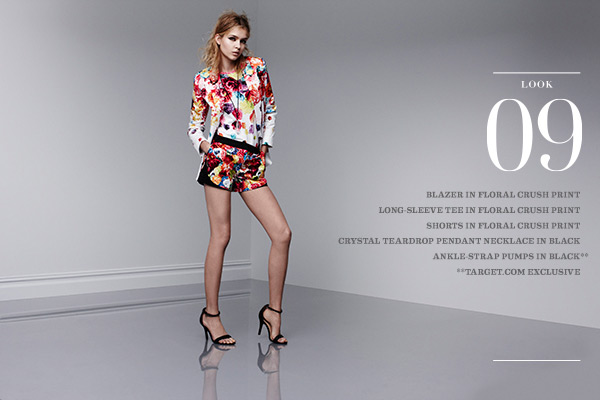 floral has had a moment in the sun over the past few seasons, too, and i'm not sure how much longer the trend will last, but um … a blazer in floral print? absolutely. i feel like i would wear that until it fell apart at the seams.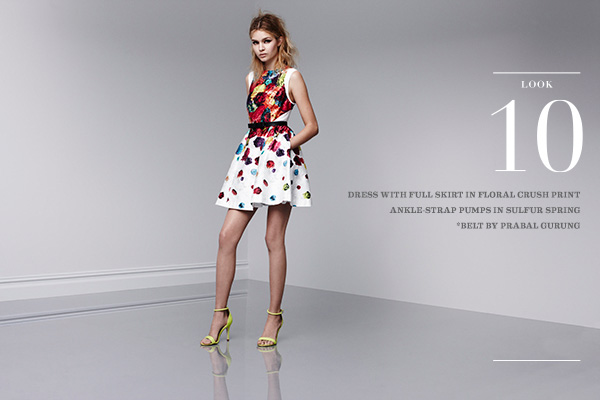 this dress looks way more expensive that it is. that immediately screams, "buy me!" whenever i spot it. again – i'm not holding my breath that it will fit, but i will be there trying it on. it will probably lose it's effect of fabulousness once i check my reality and remember that i can't wear heels, but the dream … i have a dress dream.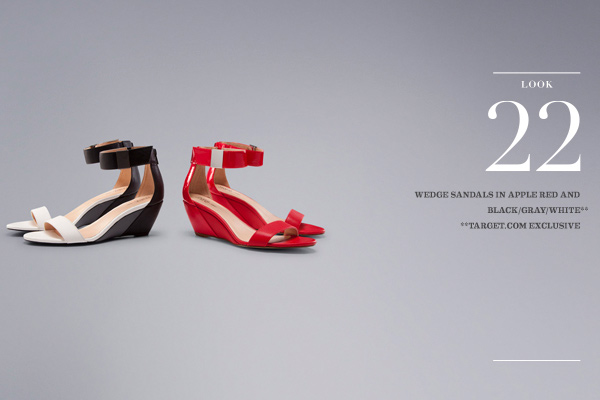 hey HEY! what's that? you love the shoes in the lookbook? well look at that … they'll be available at target, too. and shoes always fit, right? okay most of the time fit. and the heels aren't that high. you can see the wheels turning in my brain can't you? and the target credit card leaving my pocket?
and for those of you still wearing heels … these are glorious. you'll only be able to get them on target.com though, so don't even think about going to toddle around in the store in these. which is exactly what i want to do since i have no hope of wearing them out seriously. maybe they'll be my sit-down shoe purchase of 2013. no netta, no.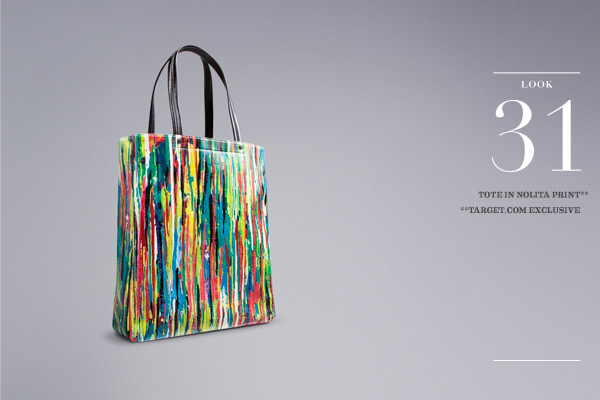 going to need this, too. and now for the runners up!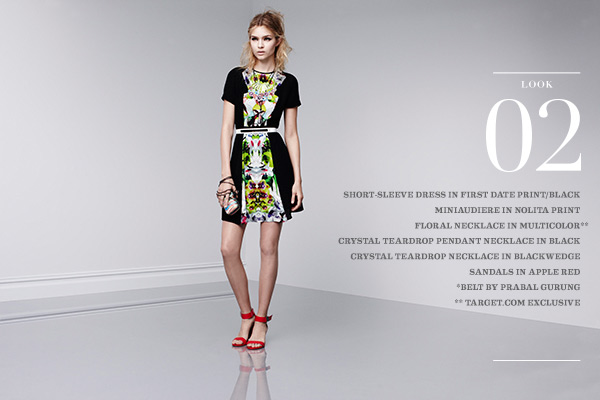 a little more wearable than the dress above, perhaps? not sure what kind of fabric this is, but i suspect it might be a bit more forgiving than the dress that i've coveted above.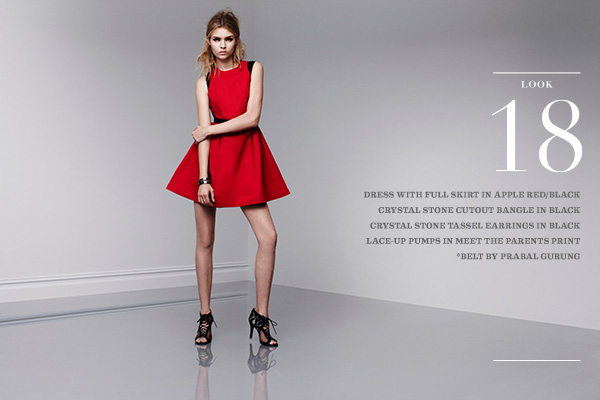 same shape dress, but red! red and black. you stay classy.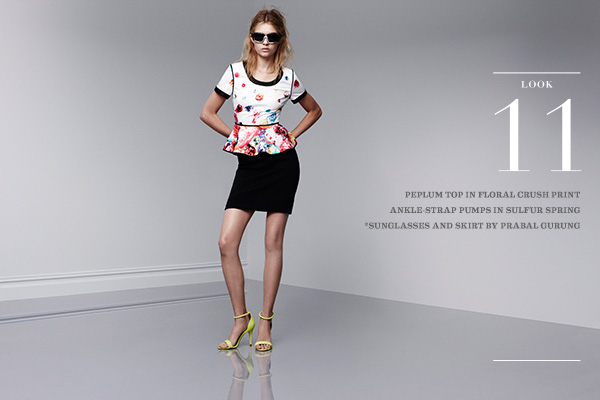 and a peplum top. who doesn't like a peplum top? i'm not dying over this like i am over the white floral dress and the floral blazer, but it might be the only item that will fit.
will you be shopping prabal gurung for target? what about those accessories? see the full lookbook here.
ps – it'll be in store and on target.com on february 10-march 23. keep in mind that some of the items are available only online (it'll say "web only" in the lookbook.)